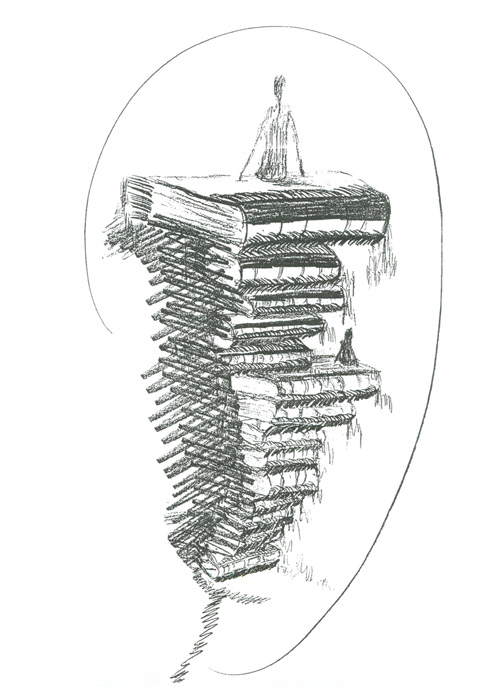 YO (I)
1982. Pencil on paper. 33×23 cm.
An homage to the effort of knowing, as well as an ironic statement: the poet, at two different ages (the two figures) — sitting on a pile of books that he has carefully studied — ends up informing himself through direct contemplation of the world.
The precarious heap is encased in a pure oval — the outline of a face, drawn by a highly secure hand.