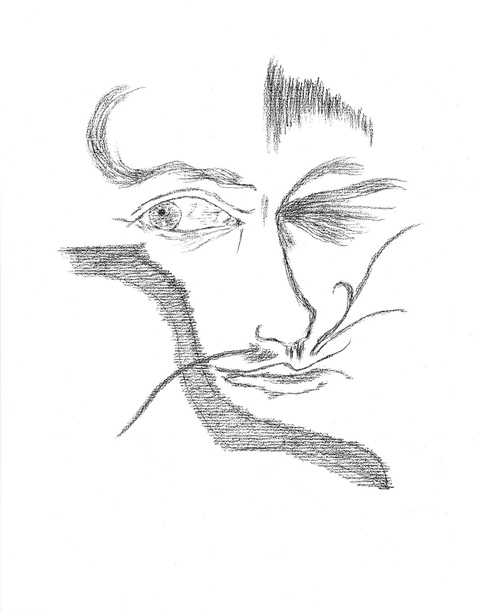 MIRAR PARA NO VER (To Look in Order Not to See)
1994. Pencil on paper. 23×30 cm.
A crossroads of opposite directions. Mouth, mustache, eyebrows, flying up on one side and falling down on the other.
One eye is wide open: he has seen the general state of contradictions of the world — and his own. However, he would prefer not to perceive anything more; thus his other eye is closed.
No contour of the face, no perceptible bones, only elements echoing human features which do not represent a particular person; they reveal an inner movement of consciousness as it witnesses reality as a whole.